Commercial or residential, from concept to execution to completion, M2R Enterprises is a full-service contractor. We can handle all the details and guide you through the process of turning your project ideas into reality. We have the right people to successfully complete your renovation on time and on budget. We carry all applicable insurance and ensure your renovation complies with current building and electrical code.
"M2R Enterprises recently built a new garage on my property. I would like to express my highest appreciation for the way the project was initiated, conducted and completed.

The project was completed on time and within budget. Mike provided valuable advice in obtaining the building permit and also during construction, with great ideas and useful suggestions for improved access.

There was excellent communication for the duration of the project. Mike was always open to questions, responded promptly and provided regular written status updates.

I would definitely consider M2R Enterprises for similar renovations or home improvement projects in the future. I would also recommend Mike's services at any time to anybody looking for a trustworthy, highly qualified general contractor who is committed to excellence."

Gabriel, Toronto
When we engage in a building project we see it as more than a hammer and nails endeavour. We educate our clients so they become more sophisticated consumers. That's better for everyone.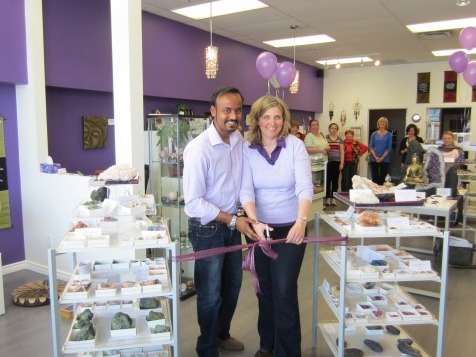 "I would urge anybody who wants their home improvement job completed in a timely manner by a courteous, educated, budget-conscious general contractor to contact Mike Himelfarb at M2R Enterprises.

He was not a high pressure salesman but was very honest and sincere. I had wanted to do some additional work which he recommended against and he was perfectly right in suggesting that. Most contractors would have jumped at the chance to make more money, but I think that Mike is genuinely concerned about customer satisfaction. He also came in precisely on budget.

He kept me informed every step of the way, answering any questions thoroughly and in as much detail as I needed. Mike was well-spoken, erudite, polite and indeed a true gentleman. An excellent experience all the way around, and I would not hesitate to recommend M2R Enterprises."

Nancy, Richmond Hill
"Mike did a fabulous job on our backyard deck. He took a simple 4x10 elevated platform and created a 2 tiered backyard oasis, complete with benches, and a 16x12 ft eating area.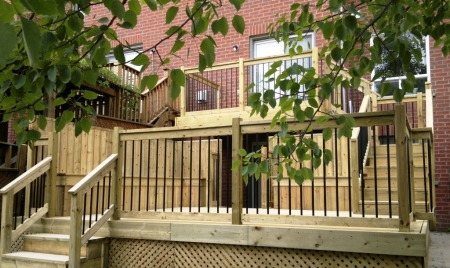 He was creative in his ideas, and he was knowledgeable of what needed to be done to code. We would definitely use Mike's services for interior/exterior renovations again."

Michael and Stacey, Aurora