For most people their kitchen is the focal point of the house. It's not just a place for cooking and eating but a meeting place where friends and family gather. From a practical aspect, the kitchen is also one of the most important factors affecting your home's value.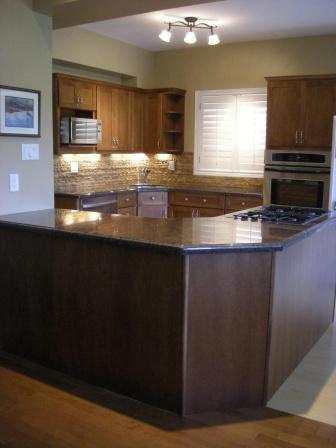 Every dollar you invest in a kitchen renovation returns two dollars when you sell your house. This makes a bright, modern kitchen an essential element when considering home improvement.
"Once my husband and I met Mike we both knew he was the man for the job.

He was very knowledgable and was able to walk us through the many aspects of a kitchen renovation. He made us both feel very comfortable with the money we were spending and the decisions we made.

Mike also had a great network of sub-contractors involved and all of them provided excellent professional service as well, which contributed to the success of the project.

We are so happy with our new kitchen and our family will enjoy many more years in our house as a result. Thanks again for a great job!!!! I would highly recommend M2R Enterprises for any project."

Suella and Dave, Newmarket
When considering a kitchen renovation, balance is important. Storage and work space must be integrated while generating a warm atmosphere where people will feel comfortable. Lighting is crucial. Task lighting is essential but ambient lighting is also important.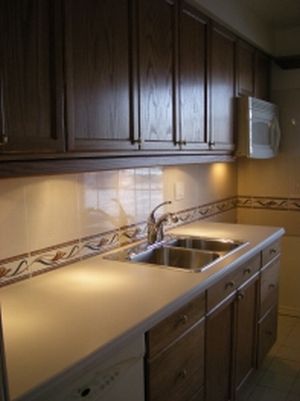 The floor must be comfortable since you will spend many hours standing on it, but it must also be able to withstand punishment and require low maintenance.
"Mike just finished renovating my kitchen and I am extremely pleased with the result. There were many challenges and he met each one with inventiveness, professionalism and a calm approach.

It is not common these days to find someone who takes pride in their work so, before hiring Mike, I saw a kitchen he had renovated and could tell his workmanship was of a high quality.

If anyone asks me for a referral on a renovation project I would heartily recommend M2R Enterprises."

Sheila, Toronto
It's all about balance and imagination. This is the where you show off your style and practicality, where form meets function.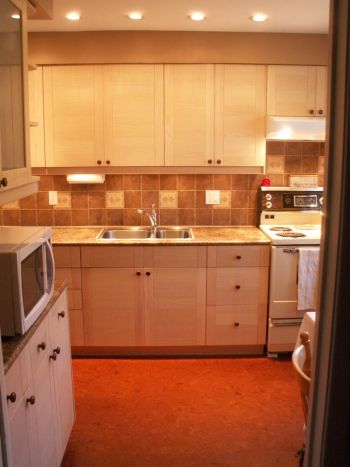 Whether you're preparing for a resale or updating for yourself, we know how to give your kitchen that WOW factor every homeowner wants.
Trust M2R Enterprises for a great look at a great price.